An Experienced LED Sign Company & Installer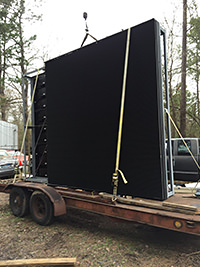 Customers expect an LED sign company to have great resources along with years of experience. That is why we are so proud to say that we have partnered with eSign, a top tier LED sign company focusing on quality just as much as we do. eSign has the ability to design, manufacture, and install the highest quality LED message displays and video boards. The outdoor LED displays eSign offers capture customer's attention through one color or 4.4 trillion colors. By providing masterfully engineered LED displays, eSign has proven itself to be a top LED sign company in the market. They make it easy for customers to display information such as special offers, community announcements, support for the local sports teams, time and temperature, and other newsworthy information.
Thanks to their dedication and experience in the LED sign industry, eSign is our recommended installer for customers who reside in Texas, Louisiana, Alabama, Oklahoma, and Arkansas.
To learn more about our LED sign company partner, contact us by phone at 888-966-0774.
Our Trusted LED Sign Company Partner
Thanks to our partnership with the LED sign company, eSign, customers benefit from our combined 41 years of experience in providing LED advertising signs nationwide. Through our partnership, we can provide customers with the best quality products, help customers find the signs and parts they need, and provide all of our customers with easy installation and unmatched performance.
All of eSign's displays are able to broadcast text, graphics, and animations in all the popular formats, making your programming experience simple and effective. eSign's outdoor LED displays provide advertising solutions for a variety of businesses and organizations such as:
Religious
Educational
Retail
Restaurant
Government
Small Business
Public Schools
No matter how big or small your business is, I.B.O. Associates and eSign can provide you with phenomenal LED displays at unbeatable prices.
Proudly Supporting eSign - Our LED Sign Company Partner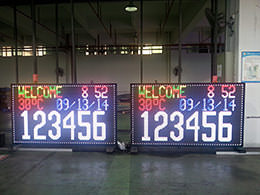 At I.B.O. Associates, we are dedicated to our customers and to providing top quality LED signs. Finding an LED sign company that values excellence and reliability just as much as we do was hard. We are enthusiastic to say that we have an LED sign company partner in eSign, whose main goal is to give the best service they can to their customers. We gladly direct our customers who live in Texas, Louisiana, Alabama, Oklahoma, and Arkansas to eSign because of their proven track record and distinct customer service.
For more information, please give us a call at 888-966-0774 to speak to a representative who will put you in contact with eSign or another LED sign company in your area.
---
Testimonials
Richards ISD would like to thank you and Mike for a great product. We have gotten a lot of complements on our sign. We have been able to inform parents, students, and community members about events and information. The sign has been working great and is easy to use.
Mr. Boyce, Principal, Richards ISD
June 2016
We had double digit percentage increases in golf rounds and revenue the following year and I think that the signage played a major role in that success.
Rich Ballinger, Raven Nest Golf Club
Installation was simple and easy... It's now been over 5 years and the signs are still operating very efficiently. Job well done.
Grantland Cohen, A Space Place
We have had our electronic marquee 10+ years and have only had to call for help 2 times and both of those times were when we moved the modem to a new computer and you were right there to walk us thru and get us back up and running in no time and very quickly... I sincerely appreciate the partnership and look forward to many years to come.
Karen Odle, Vestavia Hills Chamber of Commerce