What Makes Us a Leading LED Sign Company
When we first started I.B.O. Associates, we focused on the belief that quality matters in order to help us become the best LED sign company. Not only do we mean that quality products matter, but also we believe that your whole experience should be fantastic. When a customer contacts us, we provide the best service and support. We strive to achieve excellence every day and that is our commitment to each and every one of our customers.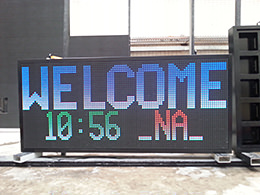 As an LED sign company that provides electronic message display boards to individual businesses, dealers, installers, and fabricators. Our customers know that the greatest products and unwavering service create a memorable experience. There is no better feeling in the world than to have a customer give a glowing recommendation to a peer who in turn becomes a valued customer.
Give us a call at 888-966-0774 or contact us online to talk to a dedicated and knowledgeable sales representative to place your LED sign order today.
At Our LED Sign Company – Experience Matters
At I.B.O. Associates, we are not some fly by night, cheap LED sign supplier. We have experience in the industry since 2009, and every day we are reaching towards perfection one step at a time. With one of our major supporters being in the business for over 30 years, we can provide every customer with a combined 41 years of experience.
When you call an LED sign company, you expect that a knowledgeable associate will answer your call, and we give you just that. I.B.O. Associates can help you select the best LED signs for any needs and can provide support to help you solve problems or manage repairs as needed.
An LED Sign Company Committed to the Highest Quality LED Signs
When it comes to investing in your business, I.B.O. Associates understands that it is important to buy the best. Therefore, we ensure that our products are the highest quality we can find. Sure, we could make a little extra supplying cheap LED signs like some other LED sign companies do, but we know that our customers expect the best and they expect it to last.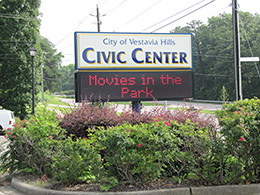 We only supply signs from a UL manufacturer of high end LED screens, LED billboards, and other LED products. We have been partners for the past 5 years with one of the top producers in the market due to their top-of-the-line manufacturing and components. Our LED sign company, along with several other U.S. based companies, sells and services their products under their own label. We have some of the most popular signs and parts in stock, and we can promise quick delivery on these in stock items to LED sign companies and businesses across the country. We can also order many other style signs and parts.
Thanks to our commitment to quality, when you see an I.B.O. sign you know that it was built for the long-haul.
Contact Our LED Sign Company to Learn More
When it comes to an LED sign company I.B.O. Associates sets the bar. Whether you are looking for a LED sign company to supply and install LED signs for your one time purchase or you would like to partner with an wholesale LED sign supplier, we can help. Give us a call at 888-966-0774 or contact us online to learn more.
---
Testimonials
Richards ISD would like to thank you and Mike for a great product. We have gotten a lot of complements on our sign. We have been able to inform parents, students, and community members about events and information. The sign has been working great and is easy to use.
Mr. Boyce, Principal, Richards ISD
June 2016
We had double digit percentage increases in golf rounds and revenue the following year and I think that the signage played a major role in that success.
Rich Ballinger, Raven Nest Golf Club
Installation was simple and easy... It's now been over 5 years and the signs are still operating very efficiently. Job well done.
Grantland Cohen, A Space Place
We have had our electronic marquee 10+ years and have only had to call for help 2 times and both of those times were when we moved the modem to a new computer and you were right there to walk us thru and get us back up and running in no time and very quickly... I sincerely appreciate the partnership and look forward to many years to come.
Karen Odle, Vestavia Hills Chamber of Commerce